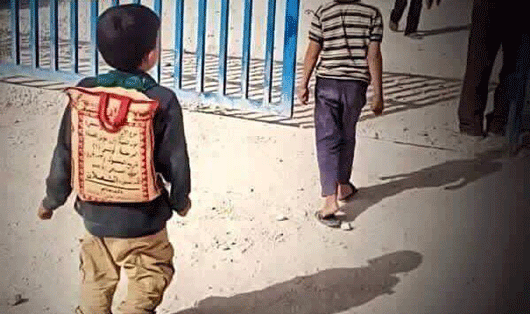 Sack of Rice for a School Bag
Local Editor
Insisting on life no matter what the odds.
This small boy has turned a sack of rice into a school bag.
He had no choice, as 80% of the Yemeni population is under the poverty line.
According to
the United Nations Children's Fund [UNICEF]
, the conflict in Yemen has had a severe impact on children's access to education.
One in four schools in the war-torn country has been shut down due to the chaos.
860 of the 3,584 schools are damaged or sheltering the displaced.
At least 500 Yemeni children had been killed in the Saudi-led military campaign since March.
Source: News Agencies, Edited by Website Team