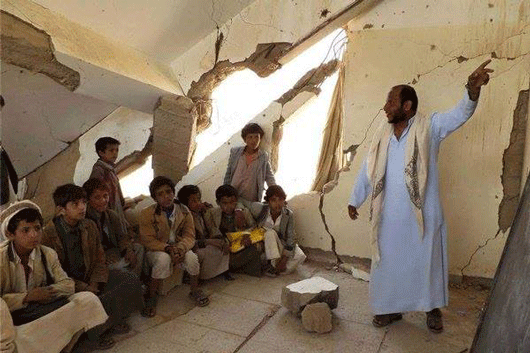 Education Under Fire
Local Editor
These children want to send a message to the whole world; "even if KSA destroyed our schools, we will not give up, we will continue forever".
According to the United Nations Children's Fund [UNICEF], the conflict in Yemen has had a severe impact on children's access to education. One in four schools in the war-torn country has been shut down due to the chaos.
"Education has come to a standstill for nearly 2 million children, with 3,584 schools, or one out of four, shut down," UNICEF stated on its website.
Some "860 of these schools are damaged or sheltering the displaced".
The agency said last month that at least 500 Yemeni children had been killed in the Saudi-led military campaign since March.