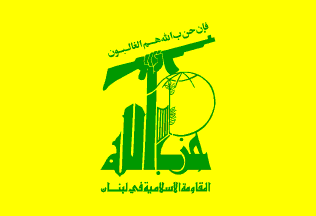 Hizbullah: Taking Yemeni TV off Air 'Pure Piracy'
Local Editor
Hizbullah denounced taking the Yemeni broadcaster al-Massirah off air by Egyptian satellite company Nilesat, describing the move as "piracy", according to a statement on Tuesday.

In a statement released by the party's Media Relations, Hizbullah condemned the "frantic" attempts by the Arab-Western repression machine in a bid to silence al-Massirah TV.
The statement said: "These persistent attempts prove the channel's active and effective role in disclosing the terrorist crimes committed by the US-Saudi aggression against Yemeni civilians and institutions."
"These attempts also expose the inability of the media outlets employed by the aggression in a bid to justify its crimes," it further said.
Hizbullah also stressed that the crime of suspending the transmission of al-Massirah is "pure piracy", noting that it violates the international laws which guarantee the freedom of media.
Recently this week, prodigious Saudi-American pressures were imposed on the company owner of NileSat satellite through which the Yemeni al-Masirah channel transmits, leading to the cessation of its broadcasting.
The channel has been broadcasting the images of the victims of and the damage caused by the Saudi aggression against Yemen.
The video-sharing website YouTube also removed the videos and images uploaded by al-Masirah that showed the humanitarian catastrophe in Yemen.