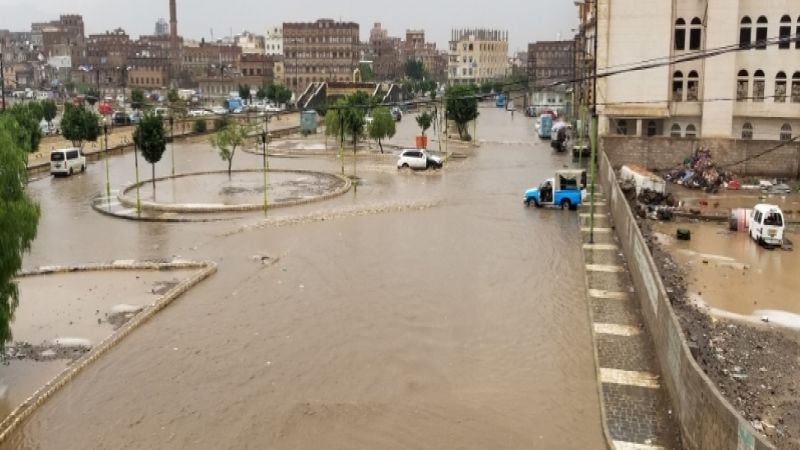 Floods cause losses of half billion riyals to Water Corporation in capital Sanaa
Local Editor
The initial losses of the Local Corporation for Water and Sanitation in the capital Sanaa due to the outflow of torrents during last August have exceeded 518 million Yemeni riyals.
According to a report issued Friday by the corporation, the damage included water networks and tanks, lifting stations, pumping units, maintenance equipment and solar energy systems, with losses estimated at 140,529,000 riyals.
The report mentioned that the sewage networks were damaged, as well as treatment plant basins, equipment, channels and manholes, with estimated losses reached 377,386,000 riyals.
Director of the corporation Mohammed al-Shami pointed out that the implementation of the treatment and the initial maintenance of the broken parts in the sewage networks requires more than 414,332,000 riyals, while the total damage to the water and sewage networks needs about 518 million riyals, after the emergency interventions implemented by the corporation.
He explained that the corporation's emergency teams carried out rainwater suction works to save homes and tunnels for a period of one thousand and 310 working hours, In addition to removing debris and stones, and cleaning channels and manholes.
In this regard, al-Shami called on all international and humanitarian organizations to provide support to the corporation in order to implement urgent repairs for the damage.
Source: News Agencies