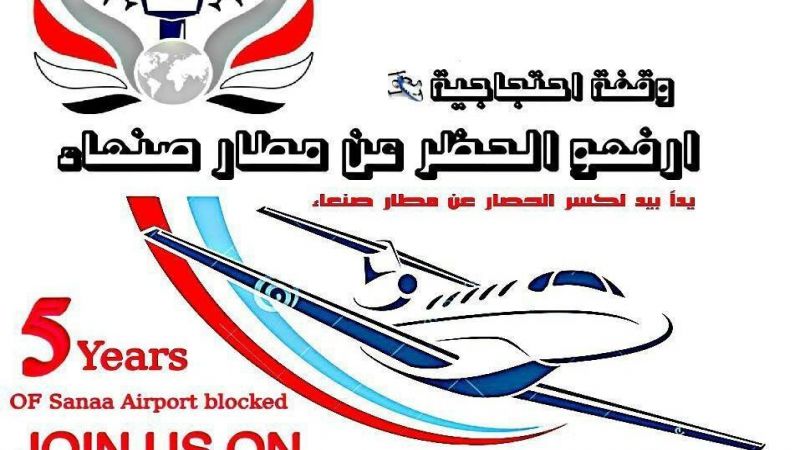 Yemeni community in New York to hold protest rally
Local Editor
The Yemeni community in New York city will hold a rally on Friday to call for the lifting of the blockade imposed on Sana'a International Airport by the Saudi-led coalition.
The head of the team for the International Campaign to End the Siege of Sanaa International Airport, Yemeni activist Mohammad al-Zubaidi, told Yemeni Press Agency that the rally that will include a number of politicians and human rights activists of various nationalities will start in front of the Senator Chuck Schumer's office and will head to the United Nations headquarters to demand an end to the war and the lifting of the siege.
Al-Zubaidi added that a number of human rights and humanitarian organizations will also be taking part in the rally to inform the world about the food and health disaster that millions of civilians suffer in Yemen.
He affirmed that holding the rally in front of the UN headquarters comes to denounce its complicity and shameful silence towards the massacres and brutal crimes committed by the coalition countries against thousands of children and women for over 2000 days.
Al-Zubaidi indicated that the continued closure of the airport by the coalition has greatly contributed to increasing the number of deaths among patients and doubled the suffering of thousands of travelers from a province to another to reach Aden and Seiyun airports.
He explained that the return of the Yemeni expatriates, through airports controlled by the coalition militants, became a source of fear for so many lives, as happened to one of the Yemeni activists, who was kidnapped in Aden in last August.
Source: News Agencies