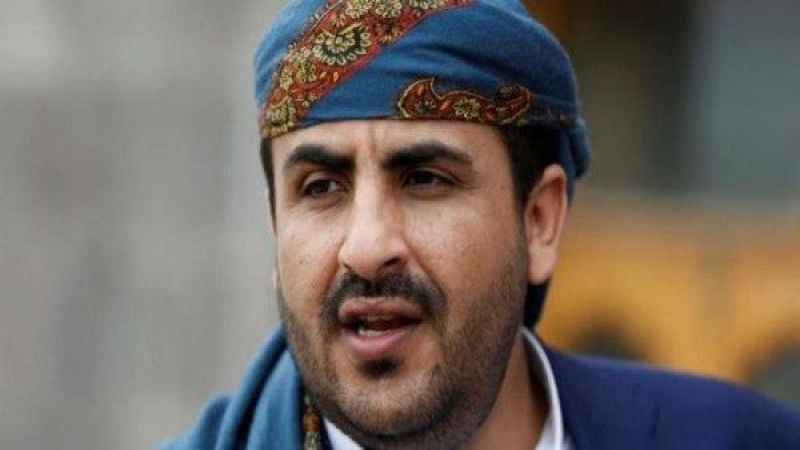 Abdul Salam confirms Israel's participation in war on Yemen, rejects its demands
Local Editor
Ansarullah Movement spokesman, Mohammad Abdul Salam affirmed on Wednesday the participation of the Israeli entity with the Saudi-led the coalition in its war on Yemen.
Abdul Salam told Al Masirah TV that Israel's participation came on the background of Yemen's positions on the Palestinian issue and its rejection of normalization with the Israeli entity.
He continued: "The Palestinian issue is an Arab and Islamic issue, and it is the issue of the right to confront falsehood, and no move towards the Zionist entity can be accepted to recognize it." And that Yemen's position rejecting normalization with the Zionist entity is the correct position."
Additionally, "The Yemeni people has been exposed to war because it faced hard the Israeli enemy with the position at an early date, and there is a great participation of the Israeli enemy in most of the region's files, including the aggression on Yemen."
The spokesman commented that the UAE and Bahraini regimes' agreement signed to normalize with the Israeli entity, saying: "The poor presence in the ceremony of treason and brokenness of those who rushed towards normalization was a propaganda act for the American and the Israeli, in preparation for the election campaign of US President Donald Trump."
He added, "The countries that moved towards Israel enemy cannot change anything in reality, as they have given the Zionist entity everything during the secret normalization."
"The countries that were increasing against the Palestinians and the peoples of the region under the name of Arabism, they are throwing into the Zionist embrace and standing with the Zionist entity in complete bias against the nation and its issues," he continued.
He affirmed the firm stance of the Yemenis towards the Palestinian issue and reject normalization in all its forms as a religious, moral and humanitarian stance, in addition to the whole solidarity with Palestinian people."
"We do not consider the issue of normalization with the Zionist enemy being subject to political interests, but rather a religious and ethical issue to confront a usurping entity, which has confiscated the land of the Palestinians, displaced them, and arrested thousands," the spokesman noted.
He praised the widespread public condemnation against the UAE and Bahraini's betrayals, saying: "It confirms that the Palestinian cause is alive in the hearts of peoples, and the real duty at this stage should be strong and clear for exposing the Israeli enemy and the United States, especially the regimes that announced normalization."
Source: News Agencies