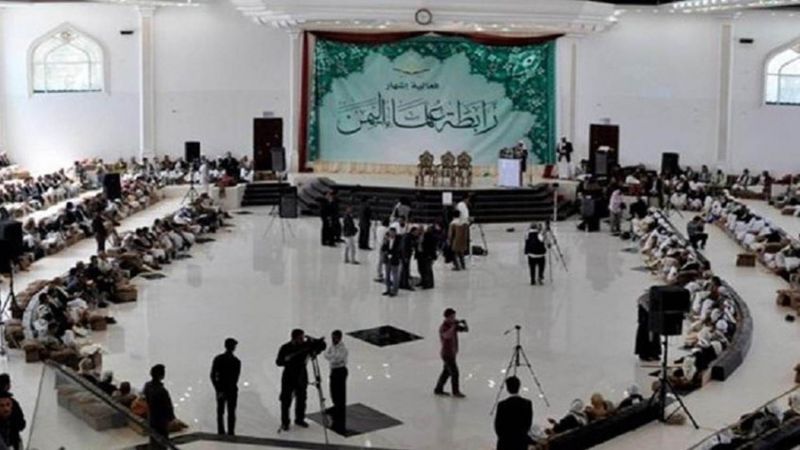 Yemeni scholars renew their rejection of 'treason' agreement with Zionist entity
Local Editor
The Yemeni Scholars Association renewed its rejection to the normalization agreement signed by the UAE and Bahrain with the Zionist entity on Tuesday, describing it as "treacherous".
"The naming of the agreement of treason in the name of the Prophet Abraham is a cheap use of a symbol of truth and justice," the association said in a statement issued Wednesday.
The association considered it a legally forbidden agreement and a betrayal of Allah, His Messenger, the believers, and the Palestinian issue.
The statement noted that the puppet regimes that recognized the enemy's entity and its sovereignty over Quds are the same that abandoned Islamic sanctities and the blessed land.
It also indicated that the alleged peace they signed only serves the Zionist entity.
The Yemeni Scholars Association called on the people of the nation to take jihadi move and revolute in the face of the puppet regimes that tame the peoples and lead them to shame and disgrace.
The Association renewed its support for the Palestinian people cause, which is the first cause of the Islamic nation, to restore sanctities and purify them from the profane of Jews and the agents of Zionists and Americans.
Source: News Agencies