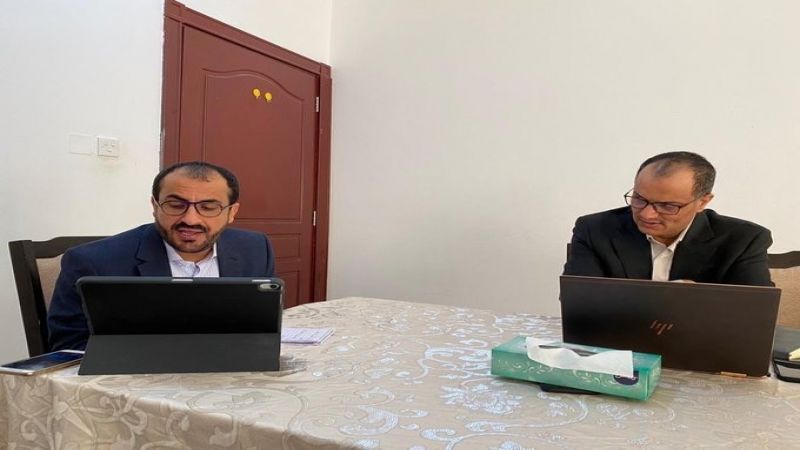 National delegation discusses with Griffiths humanitarian, political situation in Yemen
Local Editor
The head of YemenI national delegation Mohammed Abdulsalam discussed with the UN Special Envoy to the country Martin Griffiths the humanitarian and political situation in Yemen on Friday.
The video conference dealt with aspects related to the file of prisoners and detainees, Sana'a Airport, ports, salaries, a comprehensive political solution and related issues.
The meeting also touched on the presented visions related to the cease-fire, ending the aggression, humanitarian and economic arrangements, preparing for consultations for a comprehensive political solution, and completing some issues that are still in dispute, in addition to aspects related to humanitarian aid and combating COVID-19.
Source: News Agencies, Edited by Website Team