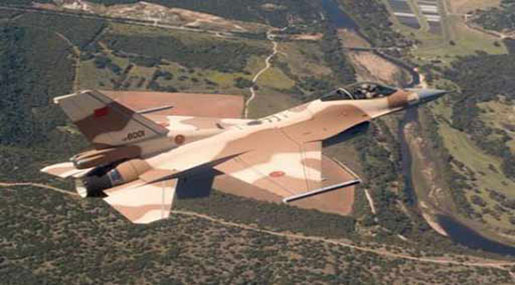 Yemenis Topple Saudi, Moroccan Offensive Jets
Local Editor

Yemen's Houthi revolutionaries brought down a Saudi fighter jet
.
A Moroccan F-16 fighter jet involved in Saudi Arabia-led coalition airstrikes against the Yemen went missing in Yemen Sunday, the Moroccan Royal Armed Forces said in a statement early Monday.
Morocco, which has joined several other Gulf countries that are conducting airstrikes against the rebels, has six F-16 warplanes stationed in the Unites Arab Emirates.
"One of the F-16s of the Royal Armed Force [FAR] made at the disposal of the coalition led by Saudi Arabia to restore the legitimacy in Yemen went missing on Sunday at 6 pm local time," according to FAR's statement carried by the state news agency MAP.
The pilot of a second plane in the same military unit did not see if the missing plane's pilot ejected from the plane, the statement reportedly said, adding that an investigation into the incident is underway.
Morocco has six F-16 jets stationed in the United Arab Emirates.