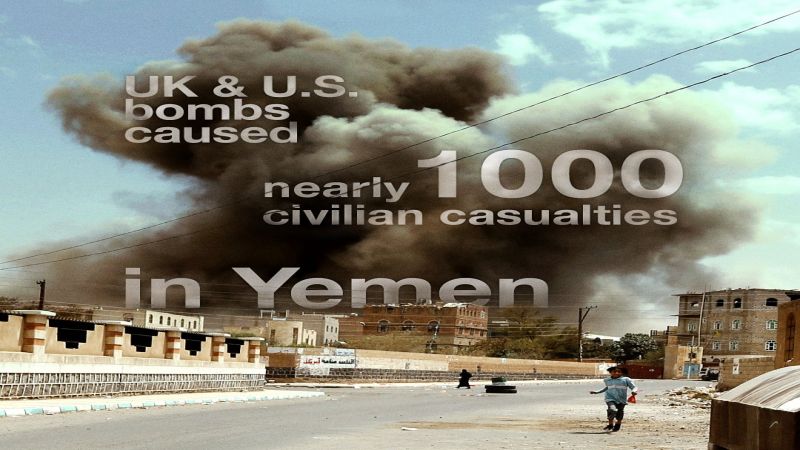 (Video) UK, US Bombs Caused Nearly 1,000 Civilian Casualties in Yemen – Report
Local Editor
British and American bombs killed and maimed nearly 1000 civilians, including over 120 children in Yemen, since the start of war, a new report revealed.
Mwatana for Human Rights issued its report 'Day of Judgement' - The Role of the US and Europe in Civilians Death, Destruction, and Trauma in Yemen.
This report is based on extensive field research and documentation by Mwatana since the start of the Saudi/UAE-led Coalition's military campaign in Yemen in March 2015.
Source: News Agencies, Edited by Website Team