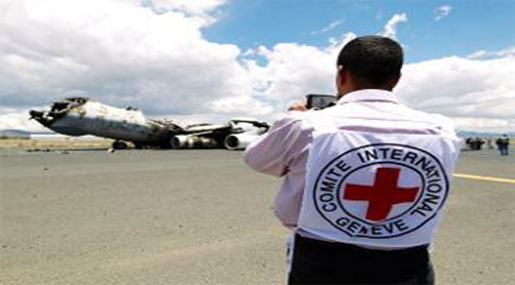 Aid Agencies Warns: Fuel Shortages might Halt Work in Yemen
Local Editor

Forty-two days and counting. The Saudi-led aggression against Yemen has pushed the Arab world's most impoverished state to the brink of collapse.


Amid fuel shortages and a lack of aid, the humanitarian situation in Yemen is deteriorating by the hour.
Here in the port city of Aden dozens of families are fleeing the violence heading to safer areas of the city. Red Crescent Worker, Itedal Mohamed Nasser,said: "We have placed five, six, up to 10, families in each classroom. They're sitting on top of each other. I urge all humanitarian and relief organizations, international and local, to offer a helping hand and help these displaced families - some of which have lost their breadwinner."
Such please may go unanswered however. Some 22 aid agencies warned that fuel shortages could halt their work.
According to a statement by the United Nations and the Yemen International NGO Forum, the conflict has disrupted imports in the war-torn country, where about 20 million people or 80 percent of the population are estimated to be going hungry.
Head of local Charity, Doctor Yasmin Bagharib, said: "At the moment, we have 200 families to whom we are providing food and basic needs."
A shortage of fuel has crippled hospitals and food supplies in the past few weeks, and the UN's World Food Program has said its monthly fuel needs have leapt from 40,000 liters a month to 1 million liters.

According to the United Nations at least 646 civilians have been martyred since Saudi air strikes began on March 26th, but the other sources have put the figure as high as 3,000. Hundreds of children are among the dead with thousands of others wounded.