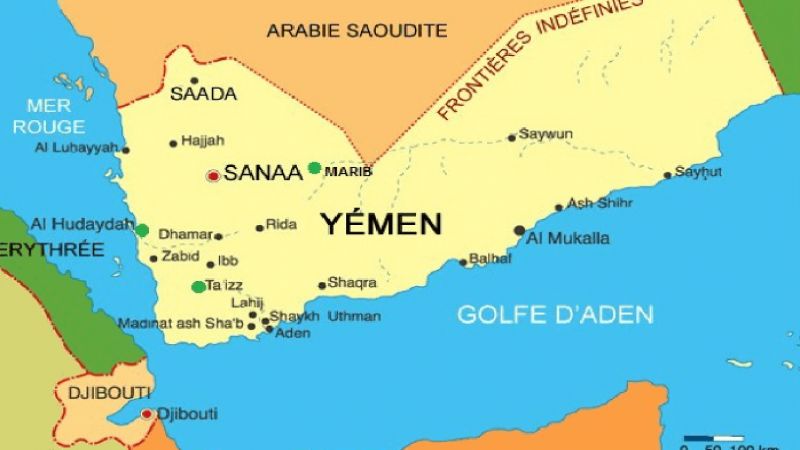 After Syria, Are Israel-Saudi Collaborating Against Yemen?
By Vinod
Are Israel-Saudi Coalition Teaming-Up for the Yemen War? Israel and Saudi Arabia have no diplomatic relations but are believed to be secretly collaborating against what they see as a belligerent Iran.
The leader of Yemen's Houthi Ansarullah movement Abdul-Malik Badreddin al-Houthi has accused Tel Aviv of supporting Saudi led aggression and claimed that Israeli warplanes were detected flying over Hodeida port. He said Israeli fighter jets have been identified over Hodeida's airspace since last few days, while Saudi backed mercenaries attempt to seize the port city.
Al-Houthi stated that "Yemen is actually fighting against a combined Saudi-Israel Coalition," suggesting to a military aggression by Saudi Arabia against Yemen. Several nations, including the US and UK, are actively assisting the Saudi regime in the brutal aggression of Yemen, but this is the first time we have detected Israel's active involvement, said Al-Houthi.
Israel-Saudi Coalition
Earlier, a senior nuclear expert claimed that Israel was selling nuclear secrets to Saudi Arabia which would allow Riyadh to eventually develop nuclear weapons. According to various defence experts, the close proximity between Saudi Crown prince Mohammad bin Salman and Israel PM Benjamin Netanyahu and a common regional rival in Iran has drawn both the countries together.
Attack on Hodeida
Hodeida, home to roughly 400,000 inhabitants, is a key port city from where aid can be supplied to war-ravaged Yemen. Saudi Arabia claims that Houthis are using the port for weapons delivery, an allegation vehemently denied by the opponents.
Code-named Operation Decisive Storm the Saudi Army intervention during the Yemen Civil War commenced with the bombing of Houthi Rebels and then followed it up with the naval blockade and the deployment of Saudi troops in Yemen.
Earlier, EurAsian Times reported that the Saudi backed coalition troops were progressing towards the Yemeni port city of al-Hudaydah despite international warning against any attempt to occupy the area which receives the bulk of Yemen's imports.
"Hodeida is 20 kilometers away and operations are continuing," the coalition's spokesman Colonel Turki al-Malki said at a press conference in Riyadh. The US-backed coalition had planned to seize the al- Hodeida port last year but did not proceed due to international pressure and UN warning that the port's seizure would have a terrifying impact.
Source: Eurasian Times, Edited by Website Team