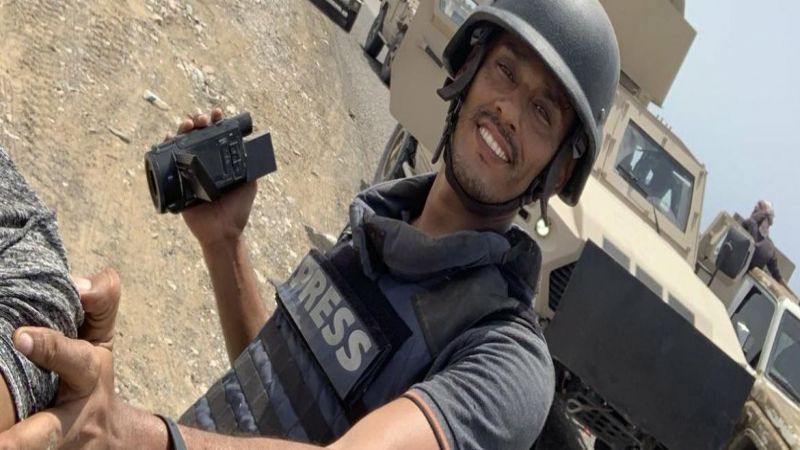 RSF condemns killing of AFP journalist in Yemen
Local Editor
Reporters Without Borders (RSF) is appalled to learn that Yemeni journalist Nabil Hasan Al-Qaiti, an Agence France-Presse photographer also known as Nabil Hasan, was murdered by unidentified gunmen today outside his home in Dar Sad, a suburb of the southern city of Aden.
Hasan's death is the latest cruel blow to media workers in war-torn and divided Yemen. The separatist-controlled city and province of Aden are governed by the Southern Transitional Council, which is backed by the United Arab Emirates.
Hasan had been the target of frequent criticism by supporters of the resigned regime headed by the Al-Islah Party (the Yemeni branch of the Muslim Brotherhood), who had accused him of being funded by the UAE.
Critics circulated screenshots of purported posts by Hasan in which he supposedly praised Abu Dhabi Crown Prince Mohammed bin Zayed, widely regarded as the UAE's de facto ruler. The posts also implicated Hasan's family.
But a post by the Emirati researcher Mansor Khalfan suggests that Hasan had posted photos of militiamen with weapons supplied by the UAE, and that this had angered military chiefs in Abu Dhabi.
"Nabil Hasan's murder is unacceptable and constitutes a terrible new blow to journalism in Yemen," said Sabrina Bennoui, the head of RSF's Middle East desk. "The country's division and the polarization of its media have reached a critical point in which journalists are now favourite targets, regardless of the region they cover."
Hasan, who had worked for AFP since 2015, was runner-up in the Rory Peck Awards in 2016 for his coverage of the battle of Aden.
Yemen is ranked 167th out of 180 countries and territories in RSF's 2020 World Press Freedom Index.
Source: RSF, Edited by Website Team