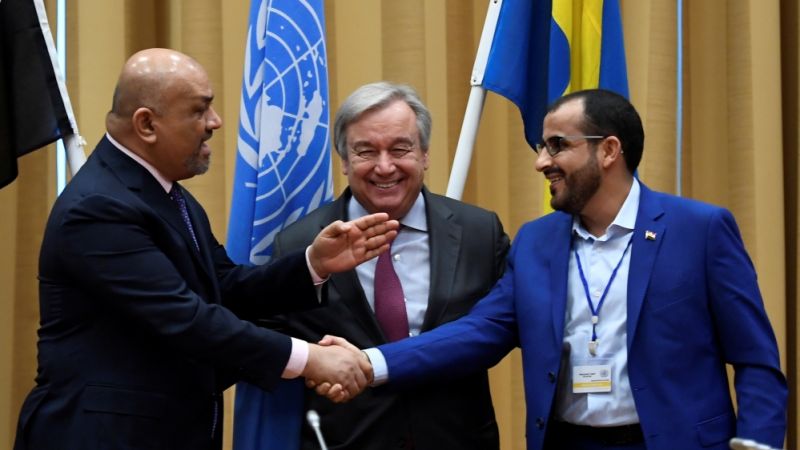 Security Council Extends Political Mission Overseeing Peace Agreement in Yemen for Six Months
Local Editor
The Security Council on Monday decided to extend for six months a United Nations political mission overseeing a peace agreement between the resigned regime of Abd Rabbu Mansour Hadi and Yemen's Houthi Ansarullah movement in the port city of Hodeida.
Adopting resolution 2505 (2020), the Council renewed the mandate of the United Nations Mission to Support the Hodeida Agreement (UNMHA) until 15 July, continuing the tasks set out when it was established on 16 January 2019 through resolution 2452 (2019).
The Mission — which monitors the city and port of Hodeida, as well as the ports of Salif and Ra's Issa — will continue to lead and support the Redeployment Coordination Committee to oversee the redeployment of forces, mine action operations and the governate-wide ceasefire agreement reached in Stockholm in December 2018. UNMHA will monitor the compliance of parties to the Hodeida Agreement and work with them so that security in Hodeida's city and port, and the ports of Salif and Ra's Issa, is assured by local forces.
The Council also requested the Secretary-General to report to the Security Council every month about progress in implementing the Agreement and provide a review of UNMHA at least one month before its mandate is due to expire.
Source: News Agencies, Edited by Website Team