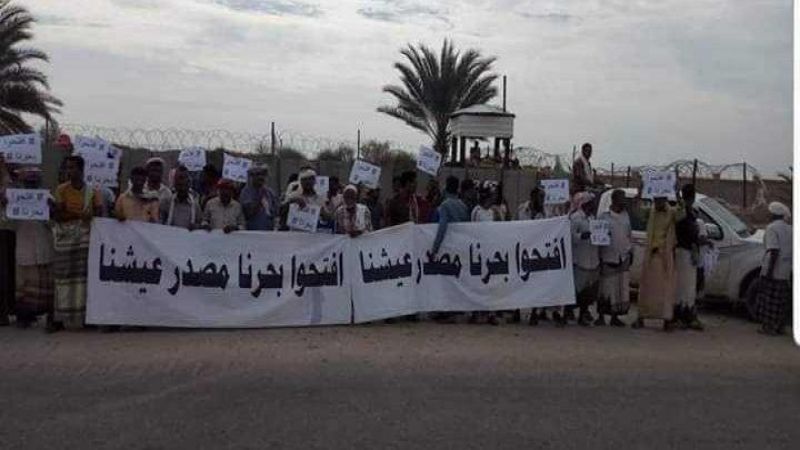 Dozens of Fishermen Protest against Coalition Violations Hadramout
Local Editor
Dozens of Yemeni fishermen on Monday held a protest rally to condemn arbitrary actions against fishermen by the Saudi-led aggression coalition in Yemen's southern province of Hadramout.
According to sources, the protesters demanded the coalition to open fishing in Shahir area's coast which were closed by the coalition five years ago.
A number of fishermen have been arrested for the past five years by the UAE-backed militias in the province's coast, when carried out protest rallies.
Source: News Agencies, Edited by Website Team