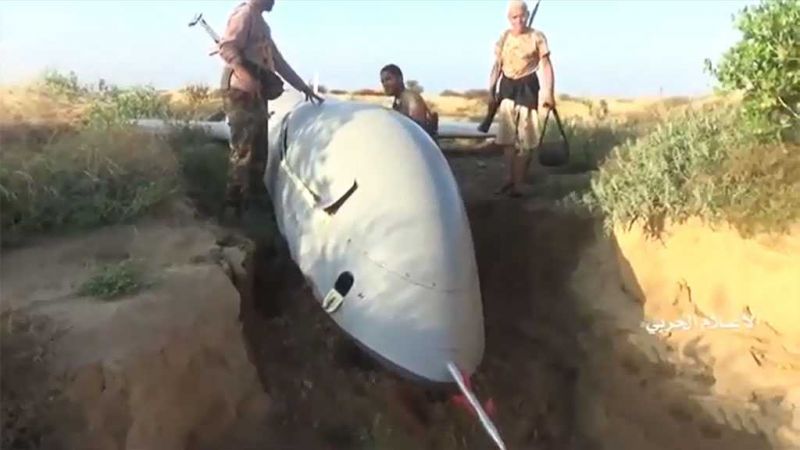 Yemeni Fighters Shoot down 'Wing Loong' Spy Drone over Hajjah
Local Editor
A Chinese-made spy drone belonging to the Saudi-led military coalition was shot down by Yemeni fighters while flying in the skies over the northwestern province of Hajjah.
The media bureau of Yemen's Ansarullah revolutionary movement announced in a statement that Yemeni air defense forces targeted the medium-altitude and long-endurance 'Wing Loong' aircraft with a surface-to-air missile on Saturday evening.
The statement added that the drone was struck over Hayran district.
The Yemeni army forces and allied fighters from the Popular Committees managed to hit the aircraft almost regularly over the past months.
A similar drone was shot down in Bani Muadh area of the Sahar district in the northwestern province of Saada on April 19.
Earlier on Thursday, Ansarullah forces downed a Saudi Apache helicopter near the Yemeni border, killing its two pilots.
The spokesman for the Yemeni Armed Forces, Brigadier General Yehya Saree, said the helicopter had engaged in "hostile activity."
In his statement, Saree warned against incursions into the Yemeni airspace.
The military official reiterated that Yemen was ready to go to great lengths to protect its airspace against any act of aggression.
The anti-Yemen coalition confirmed the helicopter episode.
Saudi Arabia and a number of its regional allies launched a devastating campaign against Yemen in March 2015, aiming to bring the government of former President Abd Rabbuh Mansur Hadi back to power and crush Ansarullah.
Source: News Agencies, Edited by Website Team