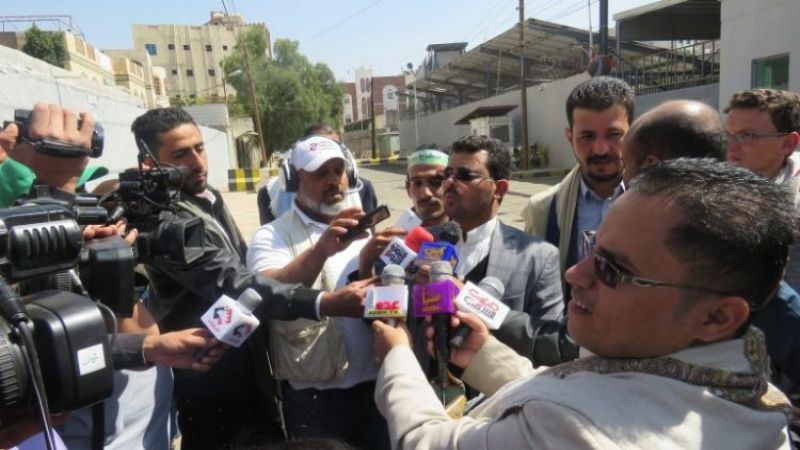 YPC Employees Protest in Front of UN Office in Sana'a
Local Editor
Employees at the Yemeni Petroleum Company (YPC) on Friday staged a protest in front of the United Nations Office in Sanaa, condemning the continued detention of imported oil vessels by Saudi-led coalition.
During the protest, YPC's spokesman Amin al-Shabati noted that four oil ships were added to the ships being held by the Saudi-led coalition, bringing the total of detained oil ships to nine vessels loaded with 150,000 tons of diesel and over 50,000 tons of gasoline.
Al-Shabati said that these abusive practices by the coalition and its mercenaries come in the light of the growing need for fuel.
Shabati held the UN and the coalition countries fully responsible for the disastrous effects as a result of the continued detention of oil tankers.
The protesters issued a statement, in which they called on the UN to pressure the coalition to release the oil ships and ensure not to seize them in fthe uture.
The statement also renewed the call for lifting the siege on Sana'a International Airport and Hodeida Port and to neutralize the oil company and its stations from the systematic targeting of the aggression coalition.
Source: News Agencies, Edited by Website Team