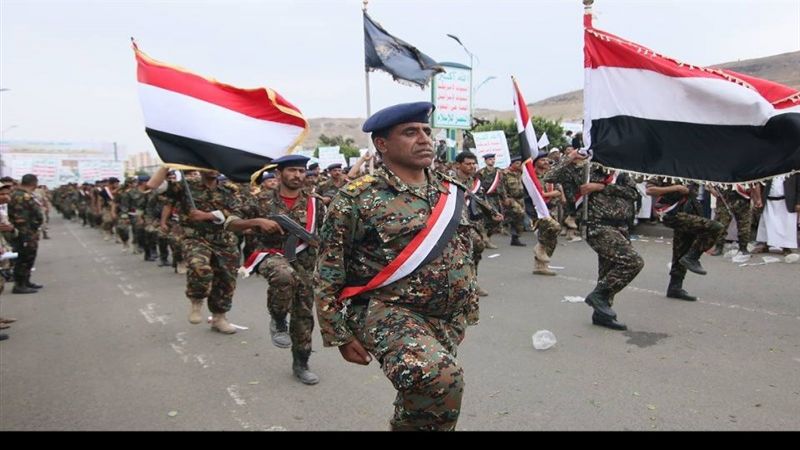 Ansarullah Urges Saudis to Accept Peace Proposal
Local Editor
A Yemeni official highlighted the Houthi Ansarullah movement's push for peace in Yemen, urging Saudi Arabia to agree on the truce offer and end the war.
In an interview with Al Mayadeen TV, the political adviser in Yemen's Supreme Political Council, Mohamed Abdul Elah Hajar, stressed that the Ansarullah movement favors stabilty and peace in Yemen, and pursues efforts to end the Saudi aggression, remove the blockade imposed on the counrty, reopen the Sana'a airport, and make sure government employees receive their salaries.
Pointing to Saudi Arabia's attempts to make contact with Ansarullah Spokesman Mohammad Abdulsalam, Hajar said Riyah has been liaising with the Ansarullah movement since the beginning of the peace talks via its envoy.
He also noted that Ansarullah's peace initiative has been welcomed by the United Nations Special Envoy for Yemen Martin Griffiths and by several states, describing peace as the preferred option that must be pursued to relieve the pains of Yemeni people and end the war.
Saudi Arabia perceives major internal and foreign thretas in peace, and is afraid that taking steps for peace would mark a defeat for the kingdom, Hajar added.
The official also made it clear that Ansarullah will be prepared for defense if the peace offer is rejected.
In September, President of Yemen's Supreme Political Council Mahdi al-Mashat said the Houthi forces would end all attacks on Saudi Arabia provided that the kingdom and its allies ended their attacks on Yemen.
He also hoped that "the gesture would be answered by a stronger gesture" from the Saudis.
The Houthi proposal came a week after Yemeni strikes on Saudi Arabia's oil installations, which knocked out half of the kingdom's production.
Since March 2015, Saudi Arabia and some of its Arab allies have been carrying out deadly airstrikes against the Houthi Ansarullah movement in an attempt to restore power to fugitive former president Abd Rabbuh Mansour Hadi, a close ally of Riyadh.
Source: News Agencies, Edited by Website Team