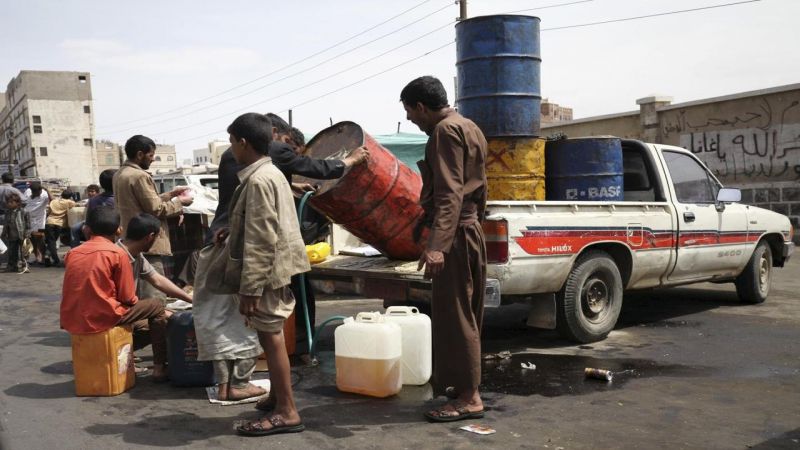 Fuel Shortages Deepen Crisis in Yemen – Save the Children
Local Editor
Intensified fuel shortages in the north of Yemen will affect hundreds of thousands of children and their families already stricken by a five-year long humanitarian crisis, Save the Children warned on Wednesday.
"It is vital that there is free, unhindered access for humanitarian and commercial goods, including fuel, into and across the country as this is a life-line for many families," Save the Children Director, Tamer Kirolos, said.
The charity added that fuel shortage is causing increased food prices and a deepening health crisis, as deliveries of food and medical supplies take longer and hospitals need diesel to run their generators.
This will increase the suffering of children and their families in what is already the world's worst humanitarian crisis. The spike in transport fares will mean parents are unable to afford to take their children to hospitals.
Save the Children added that with the country already undergoing severe food insecurity owing to the violence and the existing economic crisis, an increase of the food prices will only make it worse, possibly increasing the malnutrition rates even further and families needing to make difficult choices in enabling children's access to basic services including education and health.
Source: Yemenwatch.net