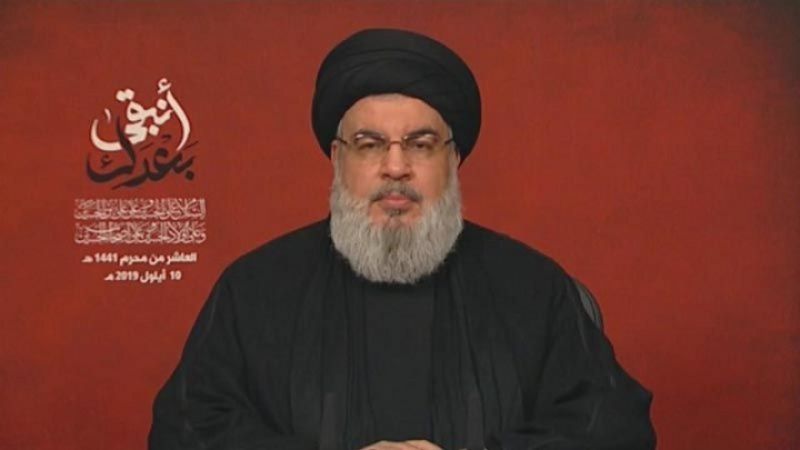 Sayyed Nasrallah: Yemen Is Another Ashura, Title of Oppression and Siege
Local Editor
Hezbollah Secretary General Sayyed Hasan Nasrallah said on Tuesday that the Yemeni people carry the title of oppression and siege as Imam Hussein was in Karbala.

In a speech on the tenth of Muharram in Beirut's southern suburb, Sayyed Nasrallah said that the continuation of Saudi Arabia and the UAE would only bring them defeat, humiliation, eternal and historical shame.

He added that the war on the Yemeni people has turned into an absurd war in light of the silence of the international community and a US-British partnership.

Sayyed Nasrallah explained that the events of Aden, Abyan and others are proof of the falsehood of the claims of the coalition of aggression to protect what they called legitimacy and here are their projects to divide Yemen are clear.

"Is it not the time for these Yemenis to understand the reality of Saudi Arabia and the UAE," he said.

Sayyed Nasrallah reiterated his call for an end to the war on Yemen.
Source: News Agencies, Edited by Website Team