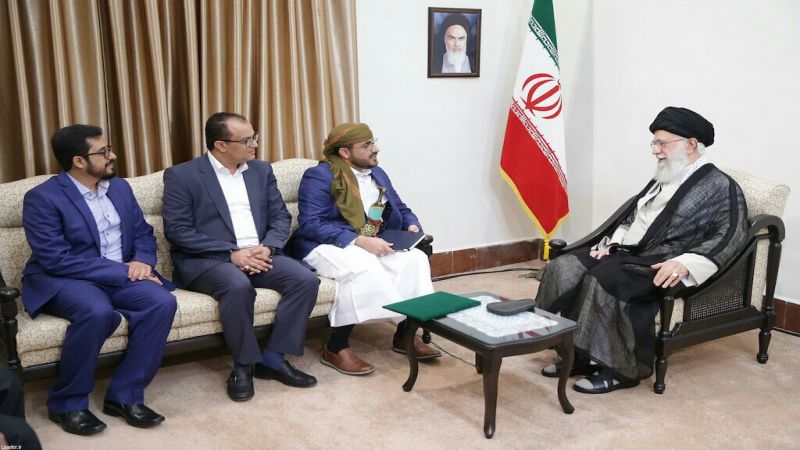 Leader Hails Yemen Resistance in Meeting with Houthi Envoy
Local Editor
Leader of the Islamic Revolution Ayatollah Seyyed Ali Khamenei has commended the recent victories of the Yemeni resistance forces in a meeting with the Houthi Ansarullah movement's envoy.
Ayatollah Khamenei and Mohammed Abdul-Salam met in Tehran on Tuesday.
The Leader told the Yemeni delegation that Yemen has been able to withstand the deadly war led by Saudi Arabia and its allies merely by keeping its faith and relying on its own capabilities.
The Leader said Saudi Arabia, the United Arab Emirates and other perpetrators of the war on Yemen tried to disintegrate the country, and this plot needed to be" confronted decisively," even though the scheme is doomed to failure.
Ayatollah Khamenei stressed on the need for Yemen to protect its "unity" and "territorial integrity."
"Preservation of Yemen's integrity, given the country's various religious ideologies and ethnicities, requires Yemeni-Yemeni dialog," Ayatollah Khamenei stated.
The Yemeni envoy delivered a letter from Ansarullah leader Abdul-Malik al-Houthi to Ayatollah Khamenei.
The Leader, for his part, expressed his condolences to Sayyed Abdul-Malik over the martyrdom of his brother.
Source: News Agencies, Edited by Website Team