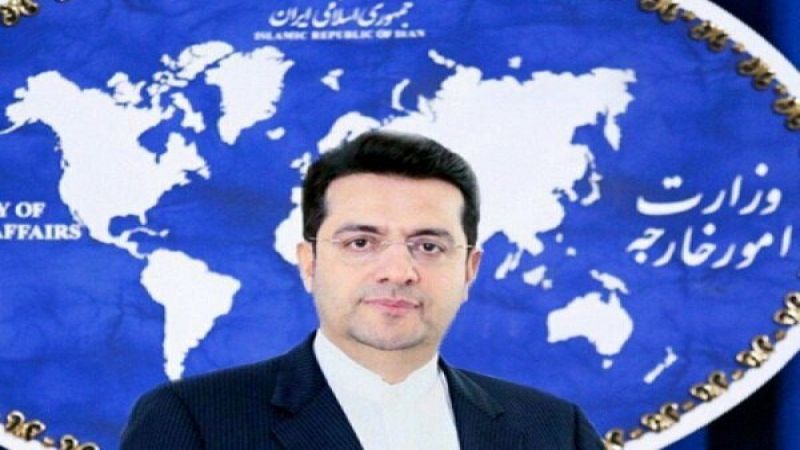 Iranian Foreign Ministry Condemns Thursday's Saudi-led Airstrike on Yemen
Local Editor
Iran's Foreign Ministry spokesman Seyyed Abbas Mousavi issued a statement condemning the Saudi-led airstrikes on Yemen on Friday.
At least seven civilians, including children, were killed in the Saudi air raids on Thursday. Four of those died were from one family.
Dozens more were also wounded in the attacks.
The United Nations Office for the Coordination of Humanitarian Affairs later said that five children had died as a result of the airstrike.
"We urge international bodies and human rights organizations to act according to their responsibilities and stop such crimes from happening again by any means possible," said Mousavi.
Saudi Arabia and a number of its regional allies, including the United Arab Emirates, launched the war on Yemen in March 2015, with the goal of bringing the government of ex-president Abd Rabbu Mansour Hadi back to power.
According to a December 2018 report by the Armed Conflict Location and Event Data Project (ACLED), a nonprofit conflict-research organization, the Saudi-led war has claimed the lives of over 60,000 Yemenis.
The US-backed war effort has also led to a major surge of Western arms exports to Saudi Arabia and the UAE, which depend greatly on foreign arms and military support in the war.
France, the United States, Britain and other Western countries have faced criticism over arms sales to the Saudi regime and its partners over the war.
Source: News Agencies, Edited by Website Team