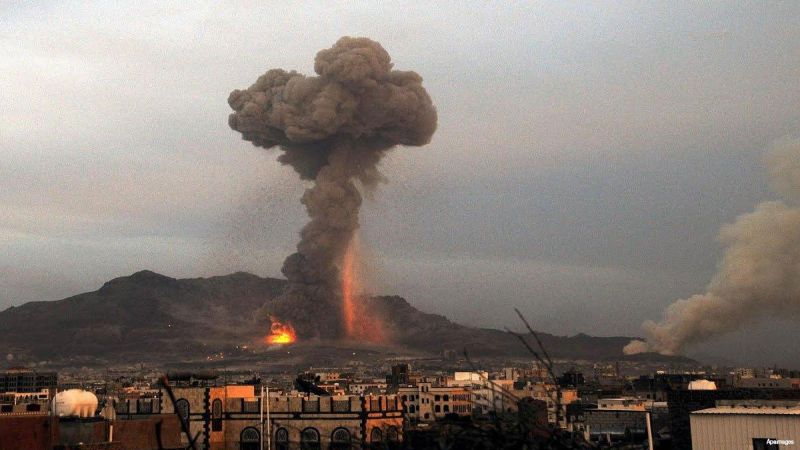 Saudi-Led Coalition In Yemen Carries Out Air Strikes On Sana'a: Residents
Local Editor
The Saudi-led coalition in Yemen carried out several air strikes on the capital, Sana'a, residents said on Thursday.
One resident told AFP he heard a loud explosion in the heart of Sana'a.
The Ansarullah-backed Al-Masirah television channel blamed "aircraft of the (Saudi-led) aggression".
In an initial tweet, the broadcaster reported six strikes on the Arhab district of Sana'a province. It then reported further strikes, including one in Sana'a itself.
A second resident told AFP that the raids began around 8 am (0500 GMT) while many Yemenis were asleep awaiting the end at sunset of the daytime fast observed by Muslims during the holy month of Ramadan.
"There were many strikes," he added.
On Tuesday, the Houthi revolutionaries claimed responsibility for twin drone strikes on Saudi Arabia's main east-west oil pipeline, saying that they were a response to "crimes" committed by Riyadh during the bloody air war it has led in Yemen since March 2015.
The pipeline, which can carry five million barrels of crude per day, provides a strategic alternative route for Saudi exports if the shipping lane from the Gulf through the Strait of Hormuz is closed.
Saudi Arabia and its allies launched a military campaign against Yemen at the request president Abd Rabbu Mansour Hadi. The aggression has killed thousands of people and destroyed much if the country's infrastructure.
Source: News Agencies, Edited by Website Team