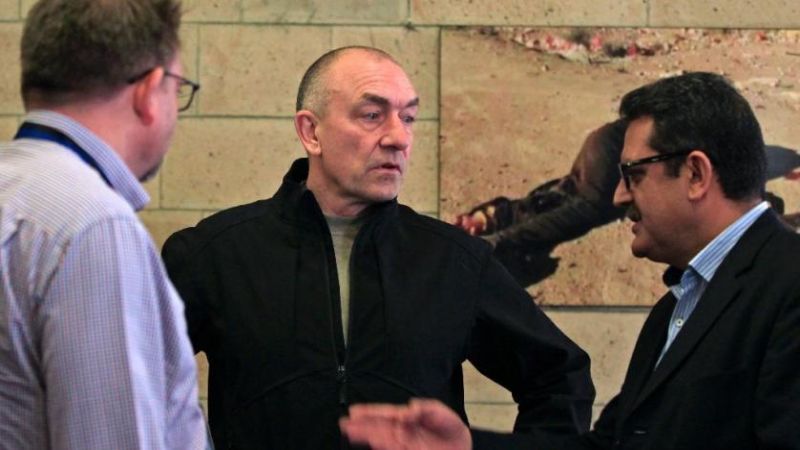 Houthi Redeployment From Ports 'An Important Step' - UN Verification Mission
Local Editor
The first stage of the redeployment of Houthi forces from Yemen's ports has been verified by the United Nations, said Lieutenant General Michael Lollesgaard, head of the UN's Redeployment Coordination Committee (RCC), in Hodeida on Tuesday.
Lollesgaard stated the verification was an 'important step', as it now allows the UN to support the management of the ports.
A UN peace deal brokered in Sweden last December saw Houthi forces agree to withdrawal from Yemen's three Red Sea ports; Hodeida, Ras Isa and Saleef. The Houthi withdrawal, which began on Saturday, has reportedly handed control over the ports to Yemen's coast guard.
The UN deems the four-year war in Yemen to have caused the world's 'worst humanitarian disaster'.
Saudi Arabia and a number of its regional allies launched a devastating campaign against Yemen in March 2015, with the goal of bringing the government of Hadi back to power and crushing the Houthi Ansarullah movement.
According to a December 2018 report by the Armed Conflict Location and Event Data Project (ACLED), a nonprofit conflict-research organization, the Saudi-led war has claimed the lives of over 60,000 Yemenis since January 2016.
The war has also taken a heavy toll on the country's infrastructure, destroying hospitals, schools, and factories. The UN said in a report in December 2018 that over 24 million Yemenis are in dire need of humanitarian aid, including 10 million suffering from extreme levels of hunger.
Source: News Agencies, Edited by Website Team