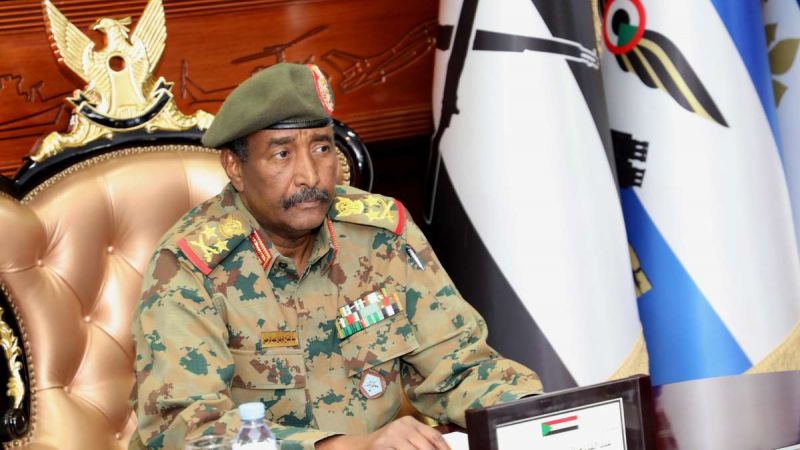 Saudi Arabia Backs New Sudan Ruler, Ex-Yemen War Czar
Local Editor
Saudi Arabia, gloating over the fall of Sudan's longtime ruler Omar al-Bashir, has expressed support for measures taken by the Sudanese transitional military council following his ouster.
"The Kingdom declares its support for the steps announced by the Council in preserving the lives and property, and stands by the Sudanese people, and hopes that this will achieve security and stability for brotherly Sudan," the Saudi official news agency SPA said late Saturday.
The agency added that Riyadh had also announced a humanitarian aid package to Sudan, including wheat, petroleum products, and medicine.
The Sudanese military on Thursday deposed Bashir, who had ruled Sudan since 1989, following months of popular protests against his government. The military also established a military council to run the African country for a transitional period of two years.
The United Arab Emirates (UAE) also welcomed on Saturday the new head of Sudan's transitional military council, Abdel Fattah al-Burhan Abdelrahman, state news agency (WAM) said.
"UAE President Sheikh Khalifa bin Zayed Al Nahyan has directed to communicate with Sudan's transitional military council to explore the prospects of accelerating aid for the brotherly people of Sudan," said WAM.
A report by London-based Middle East Eye last month said the head of Israel's Mossad had met with his Sudanese counterpart in Germany as part of a secret plan by Saudi Arabia, Egypt and the United Arab Emirates to oust Bashir.
In another report in January, Bashir lamented that he had fallen for advice from unknown parties to normalize ties with Israel in order to ensure stability in his country, but had seen the situation spiral out of hand.
Bashir, 75, who ruled over 30 years, took power in a coup in 1989. He had said that he would only move aside for another army officer or at the ballot box.
The protests against Bashir initially erupted on December 19, 2018, in the face of a government decision to triple the price of bread. The demonstrations quickly turned into a mass movement across the country against the president, and finally led to his ouster.
Sudanese media and analysts say Burhan coordinated sending Sudanese troops to Yemen to participate in the Saudi war on the impoverished country.
Willow Berridge, author of Civil Uprisings in Modern Sudan and lecturer in history at Newcastle University, says the Yemen portfolio saw Burhan work closely with Sudan's paramilitary Rapid Support Forces (RSF).
It is with the support of this group that "he now appears to have come to power," said Berridge.
"The role in this latest move of the Rapid Support Forces -- branded by many as a revamped version of the Janjaweed militias who committed mass atrocities in Darfur -- will make many cautious," Berridge added.
Source: News Agencies, Edited by Website Team