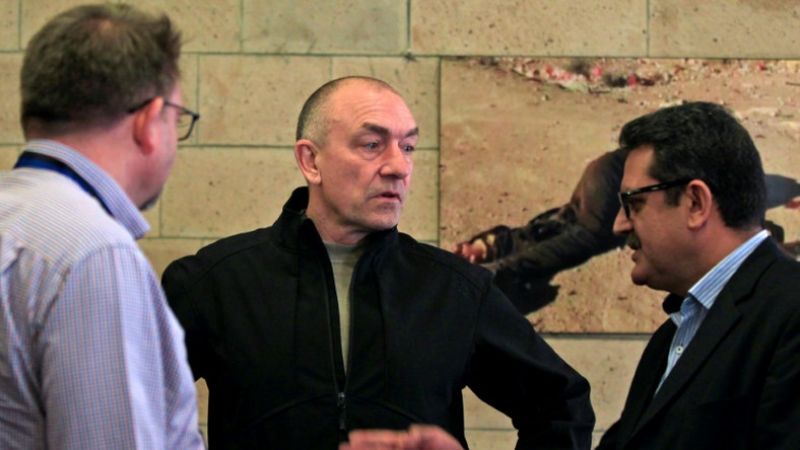 Head Of UN Observer Mission In Yemen Arrives In Sana'a To Meet Griffith, Houthis
Local Editor
Retired Danish general Michael Lollesgaard arrived Monday in Sana'a to head the UN observer mission in war-wracked Yemen and replace his predecessor whose ties with the rebels were reportedly strained.
Lollesgaard replaces Patrick Cammaert, the Dutch general who had been tapped a little over a month ago to lead the mission deployed in the lifeline Red Sea port city of Hodeida.
The new mission head made no comments upon his arrival in Sana'a, an AFP correspondent said, and it was not clear when exactly he would begin his mission in Hodeida.
But according to Saudi-run Al-Arabiya, Lollesgaard is in the country to meet UN Special Envoyt to Yemen Martin Griffith and the popular Houthi Ansarullah movement.
He will oversee a team of 75 unarmed observers to monitor a fragile ceasefire deal for Hodeida agreed in December between Yemen's Houthis and the resigned regime at UN-brokered talks in Sweden.
Hodeida port is the entry point for the bulk of Yemen's supplies of imported goods and humanitarian aid, providing a lifeline to millions on the brink of starvation.
The Yemen conflict has triggered what the UN calls the world's worst humanitarian crisis, with millions of people at risk of starvation.
The World Health Organization has put the death toll since 2015 at about 10,000 people but rights groups say that figure could be five times higher.
Source: News Agencies, Edited by Website Team