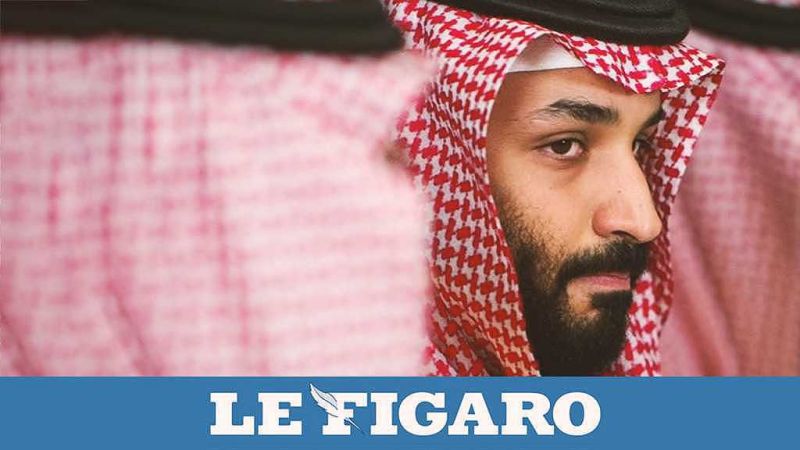 Le Figaro: Saudi Arabia's Allegiance Council Considers Appointing Deputy Crown Prince in Preparation to Depose MBS
Local Editor
France's Le Figaro newspaper cited a French diplomatic source that claimed Saudi Arabia's Allegiance Council was looking into the situation of Crown Prince Mohammed bin Salman, who is under suspicion over the disappearance of prominent Saudi journalist Jamal Khashoggi. The Khashoggi case has turned into an international nuisance for the Kingdom's allies.
The high-ranking French diplomatic source explained to Le Figaro that growing international pressure on Saudi Arabia over Khashoggi's disappearance prompted the Allegiance Council in the Kingdom to look into appointing a Deputy Crown Prince, who is likely to be the current Saudi envoy in Washington Khalid bin Salman.
According to the source, the deliberations, which have been going on for days under a shroud of secrecy and a great deal of focus, come in preparation for the deposition of Khalid's older brother and Crown Prince Mohammed bin Salman.
The daily backed the claims with a Saudi source in Riyadh that reportedly confirmed the information. The Saudi source explained that if "Prince Khalid bin Salman was appointed Deputy Crown Prince, it would mean that his brother Mohammed bin Salman will leave his position in the medium term. This means that the Salman family branch will retain power, and that is the King's priority. "
On the other hand, Le Figaro explained that if the Allegiance Council appoints a Deputy Crown Prince from a branch other than that of King Salman, this would translate into Mohammed bin Salman retaining power when the dark cloud from the Khashoggi case passes.
The French daily pointed out that since his appointment as Crown Prince, 33-year-old Mohammed bin Salman has put almost all power – economic, military and diplomatic- under his control, although some see the voice of his 83-year-old father as still being relevant. This was evident at junctures involving controversial issues such as the division of al-Quds or the privatization of Aramco.
But the only thing that is certain, according to Le Figaro, is that by breaking the agreement among first class princes who descend from various branches of the royal family – some of whom he already imprisoned – Mohammad bin Salman has created a great deal of animosity towards himself from within the al-Saud family. He also has enemies within the ranks of the National Guard – the strong Bedouin army – whose commander, Prince Mutaib, the son of former King Abdullah, was fired last year. Not to mention the emergence of many of his opponents outside the Kingdom's borders over the bombing of Yemen, his siege on Qatar and his closeness with "Israel".
Source: Al-Quds Al-Arabi, Translated by Website Team