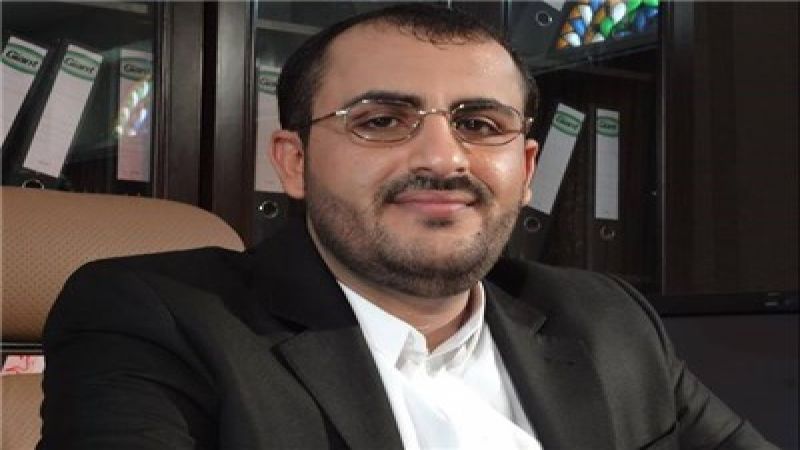 Head of Yemen's National Delegation Meets with UN Special Envoy
Local Editor
The Head of Yemen's national delegation met with the UN Special Envoy to the country in the Omani capital on Thursday.
Mohammad Abdulsalam and Abdulmalik al-Jamri, respectively the head and the member of the negotiating team representing the Ansarullah movement, discussed a number of issues with UN Envoy Martin Griffiths and his deputy Mouin Shreim in Muscat.
The topics discussed included opening Sana'a International airport and the mechanism to address the financial and economic situation in war-torn Yemen.
The officials also discussed the general framework for a comprehensive settlement which will be discussed in the upcoming round of talks.
Griffiths is pushing for new peace talks after a failed attempt to bring the two sides together in Geneva early September.
The Houthi revolutionaries kept away from the talks after the UN failed to guarantee the return of their delegation from Switzerland to Sana'a and to secure the evacuation of wounded fighters to Oman.
Previous U.N.-sponsored peace talks have failed to end the conflict, widely seen as a proxy war between Saudi Arabia and regional foe Iran.
The last round of talks in 2016 ended with Hadi's regime walking out after the Houthis rejected a U.N. proposal calling on the group to quit three main cities, including Sana'a, ahead of talks to form a government.
Saudi Arabia and some of its allies, including the United Arab Emirates, Morocco, and Sudan, launched the brutal war against Yemen in an attempt to reinstall Yemen's former president Abd Rabbu Mansour Hadi and crush the country's popular Houthi Ansarullah movement, which has played a significant role, alongside the Yemeni army, in defending the nation.
Some 15,000 Yemenis have so far been killed and thousands more injured. More than 2,200 others have also died of cholera, and the crisis has triggered what the United Nations has described as the world's worst humanitarian disaster.
The imposed war has also taken a heavy toll on the country's infrastructure, destroying hospitals, schools, and factories. The UN has said that a record 22.2 million Yemenis are in dire need of food, including 8.4 million threatened by severe hunger.
Some Western countries, the United States and Britain in particular, are also accused of being complicit in the ongoing aggression as they supply the Riyadh regime with advanced weapons and military equipment as well as logistical and intelligence assistance.
Source: News Agencies, Edited by Website Team