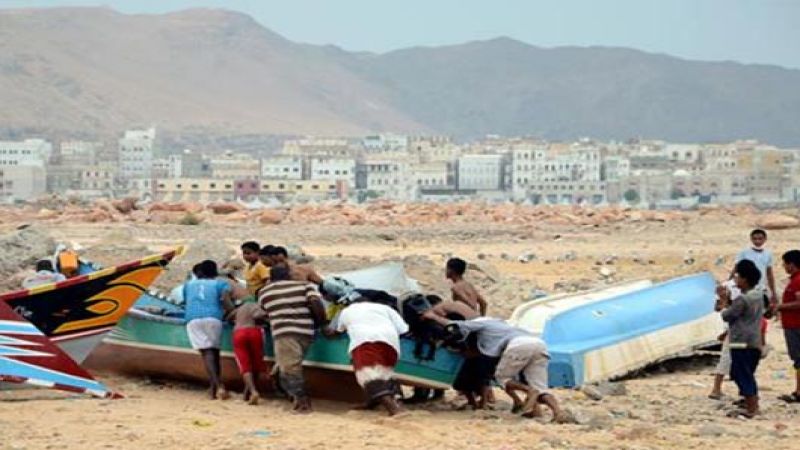 At Least Six Fishermen Killed by Saudi Airstrikes
Local Editor
At least six fishermen were killed and nearly two dozen others sustained injuries when Saudi fighter jets carried out separate airstrikes off the coast of Yemen's western province of Hodeida.
Yemeni military sources, speaking on condition of anonymity, told Yemen's al-Masirah television network that Saudi warplanes struck a fishing boat in waters off the Seven Brothers Islands, also known as the Sawabi Islands or Seba Islands, in the Bab el-Mandeb Strait, killing two people and injuring eight others.
Two Yemeni fishermen also lost their lives and six others were injured when Saudi warplanes targeted a fishing boat off the coast of al-Hawak district in Hudaydah province.
Additionally, Saudi military aircraft bombed three Yemeni fishing boats off Jabal al-Tair Island northwest of the Bab el-Mandeb Strait, leaving two fishermen dead and eight others injured.
Separately, two civilians were killed and several others injured when Saudi warplanes bombed a residential building in the Beni al-Hadifa area of the Majz district in Yemen's mountainous northwestern province of Sa'ada.
Later in the day, Yemeni forces and allied fighters from Popular Committees fatally shot three Saudi-backed militiamen loyal to former president, Abd Rabbuh Mansur Hadi, in the al-Wazi'iyah district of Yemen's southwestern province of Ta'izz.
The Yemeni Ministry of Human Rights announced in a statement on March 25 that the Saudi-led war had left some 600,000 civilians dead and injured since March 2015.
The United Nations says a record 22.2 million Yemenis are in need of food aid, including 8.4 million threatened by severe hunger.
A high-ranking UN aid official has warned against the "catastrophic" living conditions in Yemen, stating that there is a growing risk of famine and cholera there.
"The conflict has escalated since November, driving an estimated 100,000 people from their homes," John Ging, UN director of aid operations, told the UN Security Council on February 27.
Source: News Agencies, Edited by Website Team