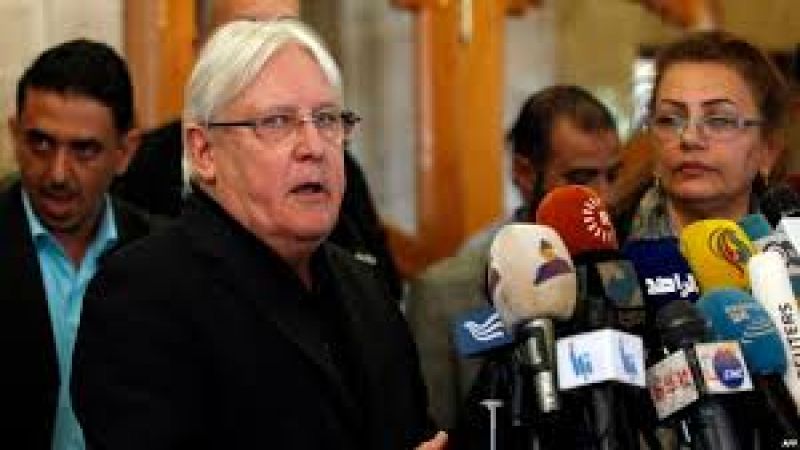 Battle for Hodeidah: Glimmer of Hope in UN Talks To Save Vital Yemeni Port
Local Editor
The UN's special envoy to Yemen has returned from talks with the Houthi leadership championing what he called "positive and constructive" progress over the fate of the vital port city of Hodeidah.
British national Martin Griffiths, who took up the post in February this year, addressed the United Nations security council in a closed-door briefing on Thursday after his return from capital Sanaa, where he met with Ansarullah leader Abdul Malek al-Houthi, and Aden, the interim base of the Hadi regime.
"All parties have not only underscored their strong desire for peace, but have also engaged with me on concrete ideas for achieving peace," he said in a statement.
"I look forward to working with all the parties urgently to find a solution both that will restore security and stability in Hodeidah but also create positive conditions for a rapid and urgent restart of political negotiations in the coming days."
While no details have been made public, the Saudi-based al Arabiya reported on Friday that the Houthis rejected a proposal to hand Hodeidah and its port over to UN jurisdiction, instead suggesting joint management, but in principal verbally agreed to a lasting ceasefire.
While at least one Houthi negotiator later said no significant progress had been made, the visit to Sanaa nonetheless marks the first high level UN meeting with the Houthi leadership since Yemen's conflict broke out in 2015.
The political progress comes as the UN's Office for the Coordination of Humanitarian Affairs (Ocha) released a new report which has found 121,000 people have been displaced by the Hodeidah fighting, which began last month.
Resident Ahmed Abdullah Nasser told The Independent that airstrikes were still intermittently hitting southern suburbs of the city, despite an official pause in fighting while protracted talks continue.
As well as the immediate threat to the city's 600,000 civilians from close-quarters urban fighting, Hodeidah, on Yemen's Red Sea coast, is a lifeline for the rest of the country's 28 million-strong population. More than 80 per cent of Yemen's commercial goods, fuel and aid pass through the city's port – leaving aid agencies sounding the alarm that any damage caused by the attack could exacerbate the country's dual malnutrition and cholera crises.
Source: The Independent, Edited by Website Team