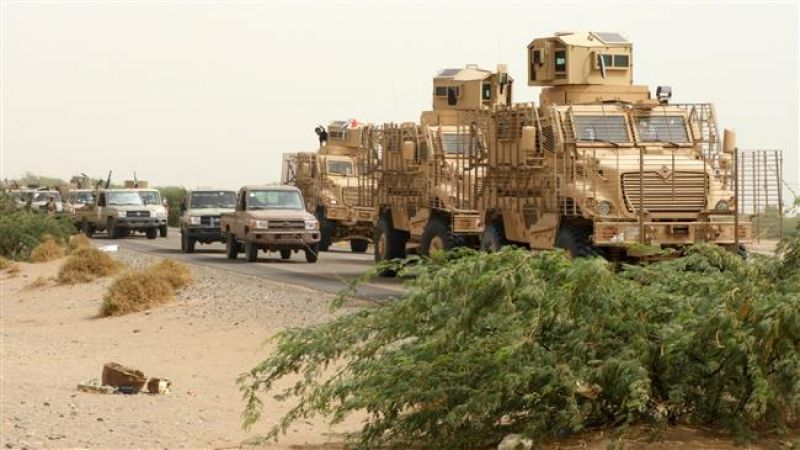 Iran Condemns UAE-led Assault Against Key Yemeni Port City
Local Editor
Iran has sharply condemned an Emirati-led military assault against the Yemeni port city of Hudaydah, the main conduit for relief aid delivery to the war-ravaged country, ruling out any military solution to the crisis there.
On Thursday, Iranian Foreign Ministry spokesman warned that the offensive could worsen the already-dire humanitarian situation in the Red Sea port city.
Under Saudi air cover, Emirati-backed forces unleashed the offensive on Wednesday to capture Hudaydah from Yemen's Houthi Ansarullah movement, which has been both running state affairs and defending the nation against a broader Riyadh-led war over the past three years.
The assault went ahead despite numerous warnings by the international rights organizations and the United Nations, which has said the military action could cost up to 250,000 lives and trigger a humanitarian catastrophe there.
The Iranian official further said, "The crisis in Yemen has no military solution and resorting to force would lead nowhere," calling for an end to the invasion of the impoverished Arabian Peninsula state.
"Such crimes would kill the faint gleam of hope for the ongoing political efforts [to bear fruit], and would merely complicate the conditions," added Qassemi.
The Hudaydah assault is said to be the largest of its kind since the Saudi regime and its allies began the bloody campaign against Yemen in early 2015. It is spearheaded by the United Arab Emirates, a driving force in the Saudi-led alliance.
The Houthi movement and allied Yemeni forces have vowed stiff resistance in the face of the military offensive. They destroyed an Emirati warship with missiles off the Yemeni coast on Wednesday, forcing a second battleship to flee the scene.
Yemen's Red Sea Ports Corporation said earlier today that the Hudaydah port is operating normally despite the clashes near the city.
Source: News Agencies, Edited by Website Team