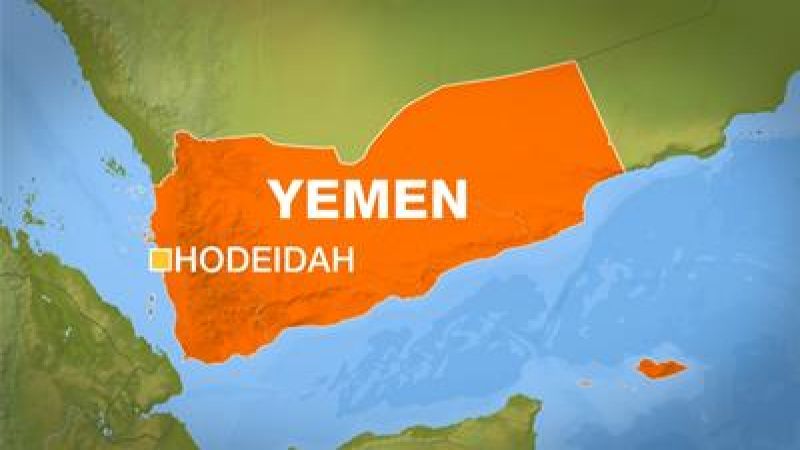 UNSC to Hold Emergency Session amid Assault on Yemen's Hodeida
Local Editor
The United Nations Security Council (UNSC) has called for an emergency session as the Saudi-Emirati military assault on the Yemeni port city of Hodeida entered its second day.
The closed meeting, requested by the United Kingdom, will take place on Thursday afternoon. It will be the second time the Council convenes this week over the situation in Yemen, which aid groups warn stares at an imminent humanitarian crisis.
On Wednesday, the Saudi Arabia and United Arab Emirates (UAE) launched an air and ground offensive on Hodeida, Yemen's third largest city, in the biggest battle in the three-year war between the coalition and Houthi revolutionaries.
The air attacks targeting Houthi positions have been supported by ground operations by foreign and Yemeni troops south of the Red Sea port.
Fighting raged near Hodeida airport and al-Durayhmi, a rural area 10km south of the city, UAE's WAM news agency said.
It also said that UAE forces and local allies had penetrated the Houthis' front line on the airport perimeter.
Coalition spokespeople said 18 air attacks were fired on the outskirts of Hodeida on Wednesday.
The Houthis deployed military vehicles and troops in the city center and near the port, as warplanes struck the coast to the south, residents told Al Jazeera.
About 600,000 people live in and around Hudaida, and "as many as 250,000 people may lose everything - even their lives" in the assault, the UN has warned.
The war in Yemen has displaced 2 million more and helped spawn a cholera epidemic.
Source: Al Jazeera, Edited by Website Team