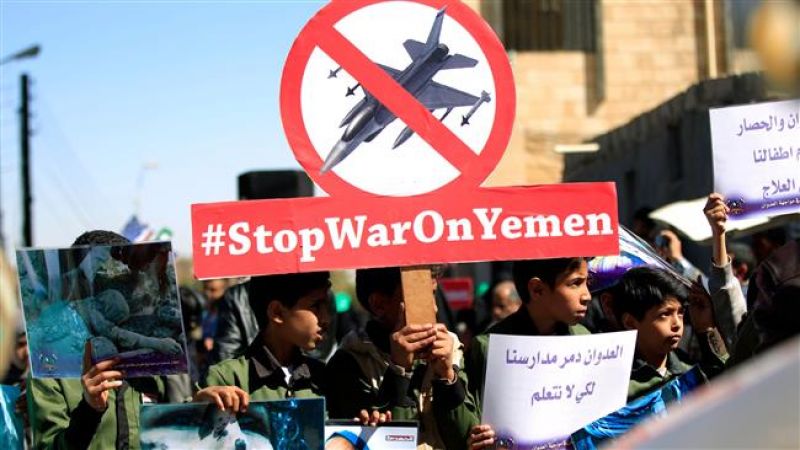 Yemeni Children Call for End to Conflict Outside UN's Sana'a HQ
Local Editor
Yemeni children held a protest vigil outside the United Nations building in Sana'a, Tuesday, to demand a halt to the war and a return to regular food and aid supplies into the country.
One of the young protesters said: "we come to demand that the United Nations stop the [Saudi-led coalition] siege of Yemen so that we can go back to our schools." He added: "Saudi Arabia says it sends us flour and wheat, but it sends us missiles, [and] bombs Yemen, houses, mosques, and everything else."
Yemen is now in its third year of conflict.
United Nations data published in 2017 states that Yemen's civilian death toll exceeds 15,400. According to a UNICEF report released earlier this year, over 5,000 children have been killed or injured in the conflict.
Source: News Agencies, Edited by Website Team