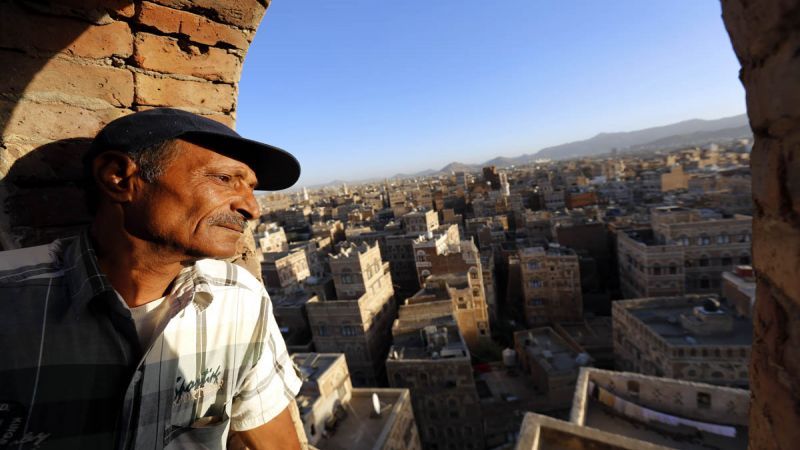 Yemen: Displaced in Sana'a's Old City (2)
Local Editor
Rocked by more than three years of conflict, the majority of those living in Yemen are in need of humanitarian assistance.
The civil war escalated in March 2015 when a Saudi-led coalition launched air attacks on Yemen.
Since then, more than 13,000 people have been killed, millions have been forced to flee and the country has been ravaged by disease and hunger.
Waiting for customers in Sana'a's Old City, Mahmood Mohammed (left) supports five members of his family with the modest income he receives as a porter at the market. He is forced to prioritize rent and food and struggles to afford essential medication for two of his children who suffer from chronic illnesses. Adequate health care is out of reach for more than 16 million people in Yemen with medical equipment and medications also in short supply.
Ali Abdulkader, 13, stands at the site of what was once his former home in the Old City of Sana'a. Abdulkader lost four members of his family, including his father, brother, uncle and aunt, when their house was destroyed in the conflict.
&qut3&&
Siblings Mohammed, Batool and Luai Ali Zaid walk on the rubble of their neighbour's house, which was destroyed by conflict in the Old City of Sana'a. The children fled the area with their family after the incident but have since returned.
This photo essay is provided by the UN refugee agency, UNHCR.
Source: News Agencies, Edited by Website Team