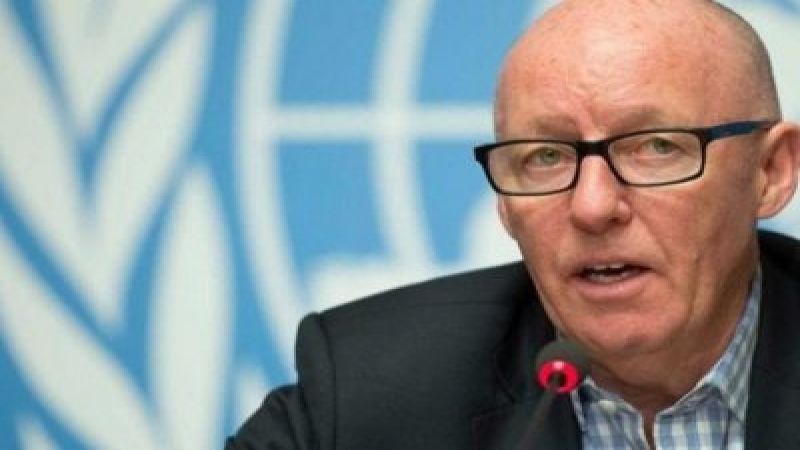 Yemeni Lives Depend On Keeping Ports Open – UN Humanitarian Coordinator
Local Editor
The United Nation's humanitarian coordinator for Yemen, Jamie McGoldrick, stated that the lives of Yemenis who need more than 22 million humanitarian aid depend on keeping the ports open without interruption or delay.
Yemen imports about 90 per cent of its staple food and nearly all of its fuel and medicine, therefore the functioning of all ports – including Hodeida, Saleef and Aden – is critical to meet vital needs, McGoldrick said in a statement obtained by Yemen's state-run news agency Saba.
"Since 20 December, 13 vessels have delivered both food and much needed fuel to Yemen, with more in the pipeline. This is positive, but is far less than what is needed to meet overall food and fuel needs," he said.
The UN official urged all parties to the conflict to refrain from any actions that would pose as obstacles or could lead to further suffering for the Yemeni people.
McGoldrick specifically called on the Saudi-led coalition to allow ships to enter the ports of the Red Sea. "The steady flow of imports is the lifeline of millions of Yemenis from the most vulnerable groups."
He also called on all parties to the conflict in Yemen to fulfill their obligations under International Humanitarian Law to ensure rapid and unimpeded humanitarian access to all populations in need in all areas of the country and to facilitate the work of humanitarian partners.
Source: News Agencies, Edited by Website Team