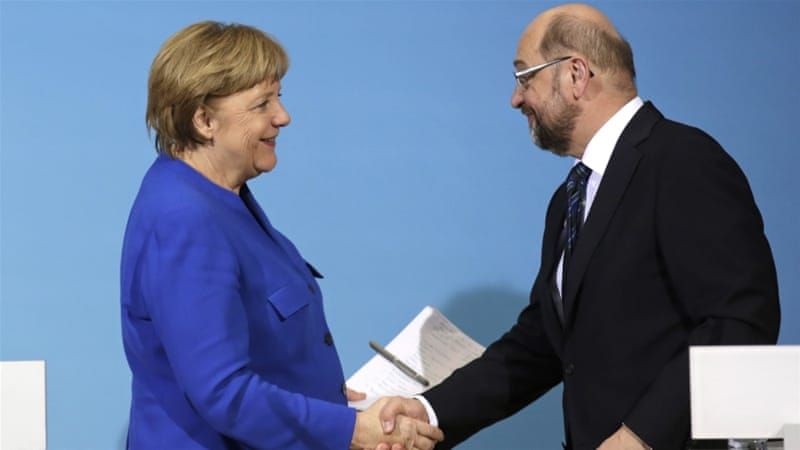 German Coalition to End Weapons Exports To Countries Involved In Yemen War
Local Editor
Germany's second-biggest party has decided to end weapons exports to countries involved in the war in Yemen.
Following all-night negotiations in Berlin, Merkel's conservative Christian Democratic Union (CDU), her Bavarian-based allies the Christian Social Union (CSU), and the centre-left Social Democrats (SPD) produced a 28-page document outlining positions on a range of issues including the Yemen crisis, migration, the Eurozone and taxes.
The agreement comes after months of uncertainty and political paralysis.
The draft pact will form the basis of formal talks aimed at creating a new coalition government, which the CDU/CSU and SPD hope to form by April.
Source: Al-Jazeera, Edited by Website Team