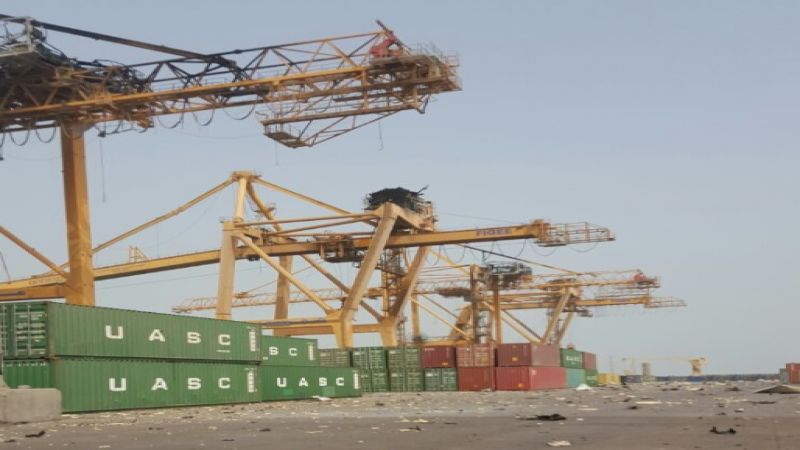 Congestion Hits Embattled Yemeni Ports
Local Editor
CMA CGM has instituted a port congestion surcharge on Yemen's largest port.
The carrier has started to levy a charge of US$300 per teu on all shipments to the Port of Aden.
Due to the Saudi-led war, the country's population has been struggling to adequately feed themselves and the United Nations estimates that 17m people are in urgent need of food.
Carriers such as Hapag-Lloyd had already implemented 'war risk surcharges' due to the increased danger of shipping to Yemen and the increased cost of insurance.
Hugh Fenton, Head of the Middle East and North Africa at the British Red Cross, told CM: "We are aware from our colleagues on the ground, of significant delays at ports in Yemen, including Aden. It is extremely worrying that the amount of humanitarian and commercial goods entering Yemen is far below what is needed. It is critical that commercial imports, including of food, medicines and fuel, be allowed to enter the country without obstruction. Without these essential resources, there is no aspect of life in Yemen that will not be severely impacted."
Yemen's Houthi revolutionary group has threatened to block shipping lanes in the Red Sea in retaliation to the Saudi-led coalition's continued attacks and blockade of the Port of Hodeida.
U.N. officials have been trying to get the two sides back to the negotiating table after talks collapsed 2016. Houthis' Ansarullah political council chief, Saleh al-Samad, said his movement was ready to give concessions in any political talks in order to stop the bloodshed.
Yemen, one of the Arab world's poorest countries, is embroiled in a war between the Houthi armed movement and a U.S.-backed military coalition headed by Saudi Arabia.
Some 8 million people are on the brink of famine, more than 12,000 have been killed and tens of thousands of others are struggling with cholera, diphtheria and other diseases.
The Saudi-led coalition has been trying since the start of the war in March 2015 to capture Hodeida, Yemen's biggest port, which receives 80 percent of the war-torn country's imports, and has in recent weeks launched a ground campaign and intensified air strikes.
Source: News Agencies, Edited by Website Team