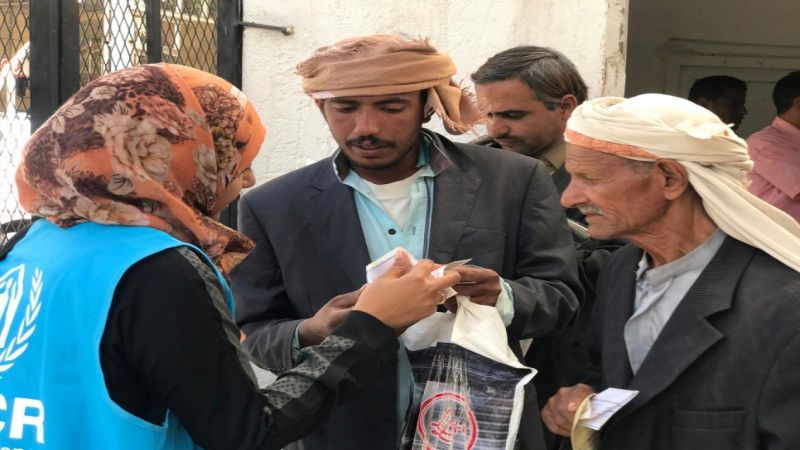 With Border Closures Into Second Week, Yemen Suffering Worsens
Local Editor
The UN Refugee Agency, UNHCR, expressed alarm at the worsening humanitarian situation in Yemen following the closure of land, sea and air borders on 6 November.
UNHCR spokesperson William Spindler stated Tuesday during a press briefing at the Palais des Nations in Geneva, "Over the past week the closures have prevented humanitarian and commercial supplies, and restricted the movement of aid workers. They are also placing new economic strain on a civilian population already suffering through many months of conflict."
Spindler added, "a UNHCR supported center in Sana'a for the internally displaced, run by our partner ADRA, some 600 to 800 people are now approaching the centre every day. Before the border closures we would typically see 400 to 600 people. People say they are no longer able to meet basic needs or afford medical care. Some are facing the threat of eviction."
Yemen's conflict, which began in March 2015, has produced the world's largest humanitarian crisis with 21 million people affected. Two million internally displaced people, a million returnees and 280,000 refugees and asylum seekers are all struggling to survive through increasingly prolonged displacement.
The UN official also said that "the border closures are also impacting aid deliveries. New stocks of UNHCR emergency assistance destined for close to 280,000 conflict-affected internally displaced people have been halted. Our staff are also affected, with some stranded outside the country and others without fuel for transport."
Spindler added "UNHCR is advocating for the border closures to be lifted without delay. The closures are exacerbating the humanitarian crisis, posing a critical threat to the millions struggling to survive."
Source: News Agencies, Edited by Website Team