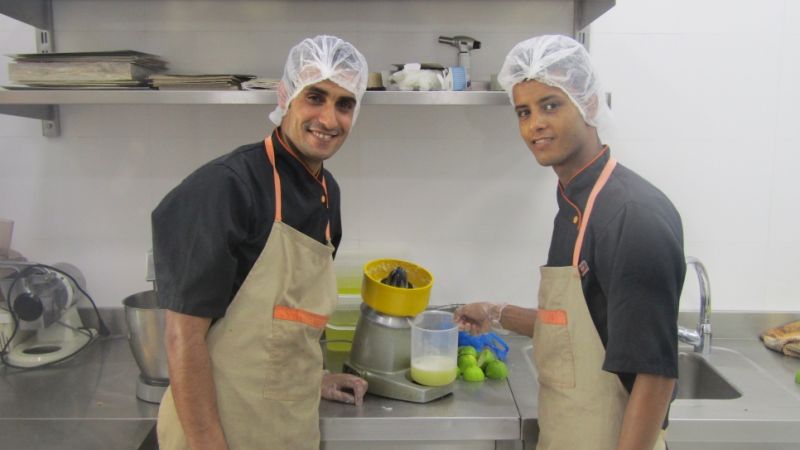 Tunisia Provides Haven For Yemeni Students
By Chadi Ouanes
When Murad and Ashraf left Yemen full of hope in 2012 having secured scholarships to study civil engineering in Tunisia, they could not have predicted that – five years on – their country would be in the grip of a brutal civil war leaving them stranded as refugees.
As they pursued their studies in the capital Tunis, Murad, now 27, and Ashraf, 25, watched in horror from afar as violence spread across their homeland. Inside the country, almost two million Yemenis are currently displaced from their homes in desperate conditions and more than 20 million people are in need of humanitarian assistance.
Murad and Ashraf are among 188,000 refugees from Yemen's conflict seeking protection overseas. But unlike the majority who left the country to escape the fighting, the two friends dreamt of returning home after their studies only to see their plans dashed.
"Airports were closed, armed checkpoints were and still are widespread across the whole country," said Murad of their decision to remain in Tunisia. "We certainly would have been persecuted and our lives would have been threatened."
As a result of the conflict at home, the students' scholarship funding was cut before they had finished their studies. Despite this, both were able to complete their courses, but while Ashraf used his savings to obtain his degree, Murad was unable to graduate due to unpaid tuition fees.
Unable to return home and with their legal status in the country initially unclear, for the first few months after completing their studies the two young men sought out informal work in Sfax, Tunisia's second city.
However, as it became clear that they would have to remain in the country indefinitely, the two friends registered with UNHCR – the UN Refugee Agency – and applied for formal refugee status.
Together with its partner the Adventist Development and Relief Agency, UNHCR helped Murad and Ashraf to find formal employment with a local pastry shop in Sfax, where they make French-inspired cakes and sweets. As well as helping them to find accommodation, UNHCR has also offered to try to help Murad secure his degree.
As a result of this assistance and Tunisia's open-door policy to refugees and asylum seekers, Murad and Ashraf have found the stability they need to once again begin planning for their futures. "This assistance has allowed me to have financial security," explained Ashraf. "I now have a home, a job, and a motorbike to go to work on every day. I feel like Tunisia has become my second home."
The pair still dream of going home, but Murad added that he hopes to take with him a taste of their adopted country. "If, one day I hope, Yemen finds peace, I will go back and make the pastries I am making now. I have never seen them there before, and I am positive they would be a big success and give Yemen's culinary culture an additional flavor."
Source: UNHCR, Edited by Website Team