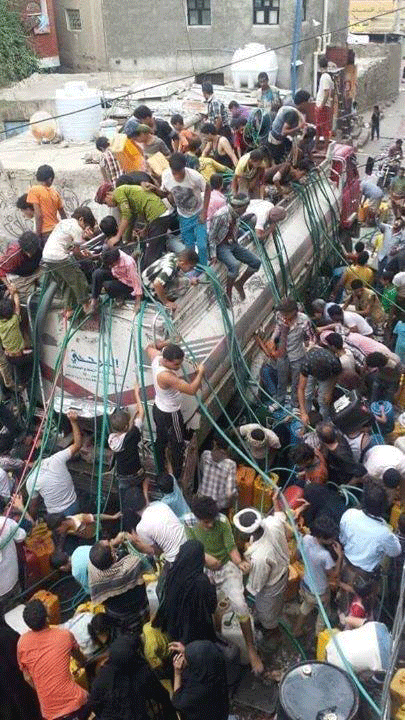 Yemenis are Running Out of Water
Local Editor
Yemen has faced a severe scarcity of water for decades. But nine months of conflict have dramatically worsened the situation, with Saudi-led coalition airstrikes destroying water pipes, storage tanks and pumping facilities.
According to the United Nations and aid agencies, more than 20 million people - about 80 percent of Yemen's population - struggle to find enough water to quench their thirst and bathe.
If the shortages aren't alleviated soon, there could be large-scale epidemics and many more deaths, the World Health Organization's head of mission in Yemen warned.
Many Yemenis are so desperate for water that they bathe with a damp cloth. During storms, people crowd the streets to catch rain in buckets.
This country has long experienced water shortages because of rapid population growth, a dry climate and government mismanagement of the water system.
Source: News Agencies, Edited by Website Team