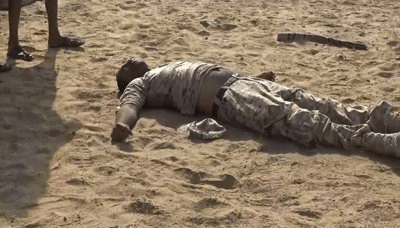 Saudi Arabian Border Guard Killed in Exchange of Fire
Local Editor
Saudi authorities said that a Saudi border guard has been killed in an exchange of fire with the Houthi Ansarullah revolutionaries in Yemen.
Interior Ministry spokesman Maj. Gen. Mansour al-Turki said in a statement carried Sunday by the official Saudi Press Agency that the clashes took place on Saturday.
Al-Turki said the soldier died before reaching the hospital.
Cross-border fire has repeatedly killed Saudi security agents since a Saudi-led coalition launched a campaign in Yemen against the Houthis in March 2015.
Some 11,403 people in Yemen have been killed and 19,343 wounded in the conflict.
The Saudi aggression has also taken a heavy toll on Yemen's facilities and infrastructure.
Source: News Agencies, Edited by Website Team