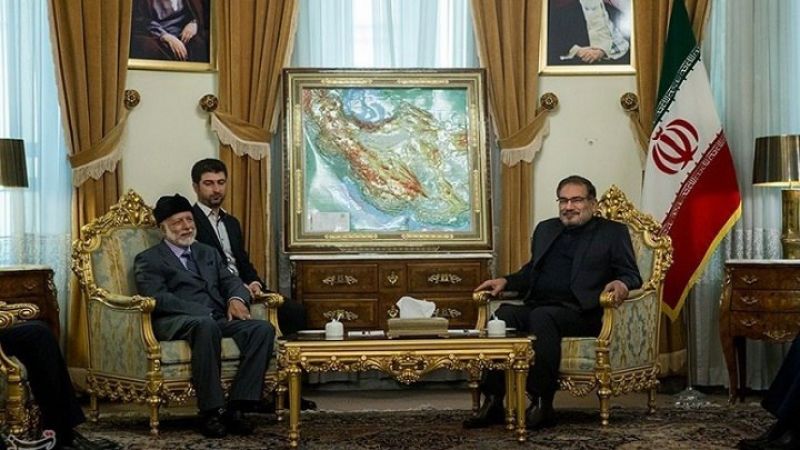 Iran: Saudi Arabia Must Give into The Will of Yemen People
Local Editor
The Secretary of Iran's Supreme National Security Council, Admiral Ali Shamkhani, stressed that the continuation of the Saudi-led aggression and massacres against Yemen will only serve the enemies of the region. Shamkhani stressed that Saudi Arabia must give into the will of the resisting Yemeni people and not to endanger the stability and security of the region any further.
During the meeting with the Omani Foreign Minister Yusuf bin Alawi, Shamkhani said that the continuation of the war in Yemen is an example of the aggressive and chaotic trend of the hegemonic forces and their regional agents. Regional alliances without foreign interference are a guarantee of sustainable security in the region.
He pointed out that the continuation of the massacres in Yemen is only to serve the interests of the enemies of regional peace and security such as America, Israel and Saudi Arabia. They have to respect the will of the people of Yemen to put an end to the insecurity in the region.
Shamkhani pointed to the failure of the United States to establish an "international coalition" under the pretext of establishing security in the Persian Gulf region. He said that "only regional alliances based on non-interference by foreigners can resolve issues and establish sustainable security," noting that the state that does not abide by any of the international commitments, referring to the US withdrawal of the nuclear deal, neither regarding Iran nor dealing with other countries can be trusted.
Source: News Agencies, Edited by Website Team