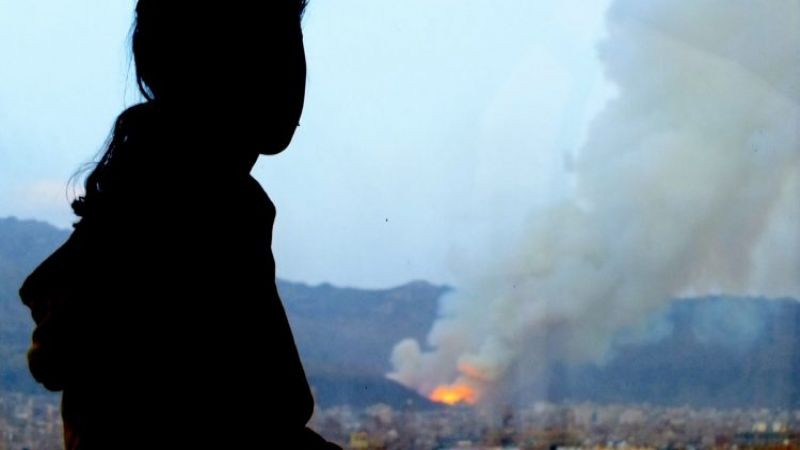 With the World Distracted By the Trump-Kim Summit, Yemen's Last Lifeline is Under Imminent Attack
By: Mark Leon Goldberg
All eyes are on Singapore, where Donald Trump and Kim Jong Un met in a legitimately historical summit. But halfway across the world, belligerents seem to be using this moment of international distraction to carry out a long planned assault on a Port in Yemen through which most humanitarian aid and food is imported.
Forces from Saudi Arabia and the United Arab Emirates, which are backed by the United States in Yemen, are positioned to attack Hodeidah. The UN and the International Committee for the Red Cross have pulled their staff from the port city, which is controlled by forces aligned with the Houthi Ansarullah movement. …
The UN and international aid groups have been warning for months that an attack on Hodeidah would be absolutely catastrophic. This is the only operational port in the entire country in which shipping containers can be offloaded. Some 75% of population of Yemen relies on food aid, 80% of which comes through that single port. UN officials warn that an attack that disrupts operations at this port could cause more than a quarter of a million civilians deaths.
A year ago, as another attack seemed imminent, I spoke with Joost Hiltermann of the International Crisis Group about the consequences of an attack on Hodeihah. He warned it could plunge the country into famine.
So far, the US has backed the Saudi-led campaign though enabling military capacities, like mid-air refueling for Saudi bombers. Members of Congress from both parties are seeking to condition that assistance on more strident human rights criteria.
But now, with an attack imminent, it seems only the Trump administration has the ability to press its Middle Eastern allies to hold back on this assault. Whether or not they choose to exercise that power remains to be seen. At the Security Council yesterday, Kuwait (a member of the Saudi-led coalition) blocked the issuance of a unanimous statement calling for restraint. The US did not, apparently, approach the issue with much urgency.
What we do know is that if this assault occurs, a country already beset by humanitarian catastrophe will enter into a deeply painful emergency that will likely lead to a famine that kills several thousand people.
Source: UN Dispatch, Edited by Website Team